Parent Teacher Discussion
Being parents, it is important to get to know and interact with those whose impressions shape your children's' future. After parents, teachers are the most important role models in your child's life.

Interactive Platform

The Parent-Teacher discussion portal is an important part of Hawk Logix School Management System. It provides them all with a perfect platform to interact, discuss and get feedback on their child's progress.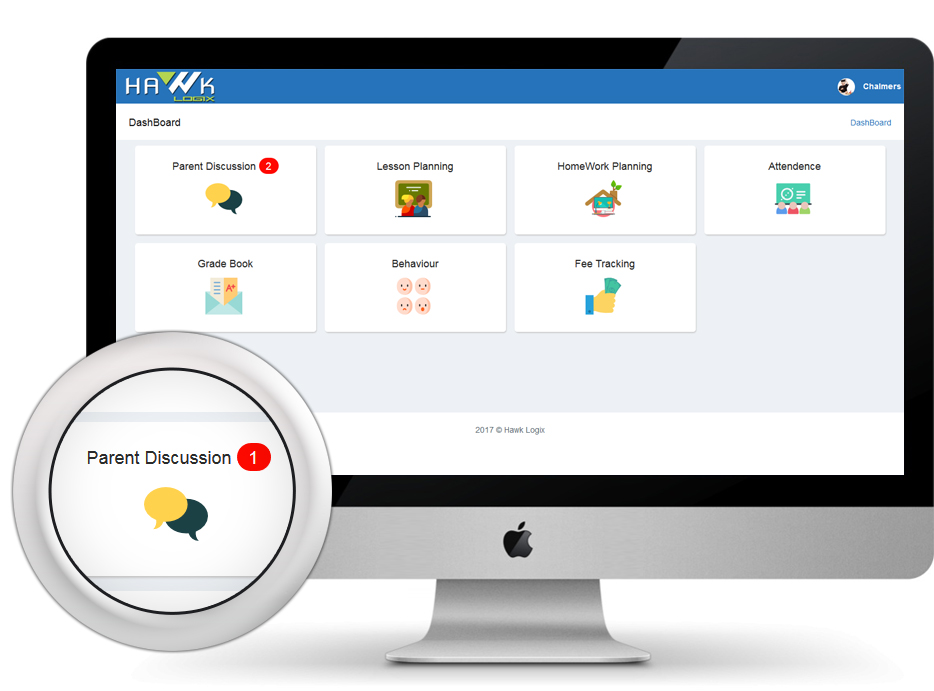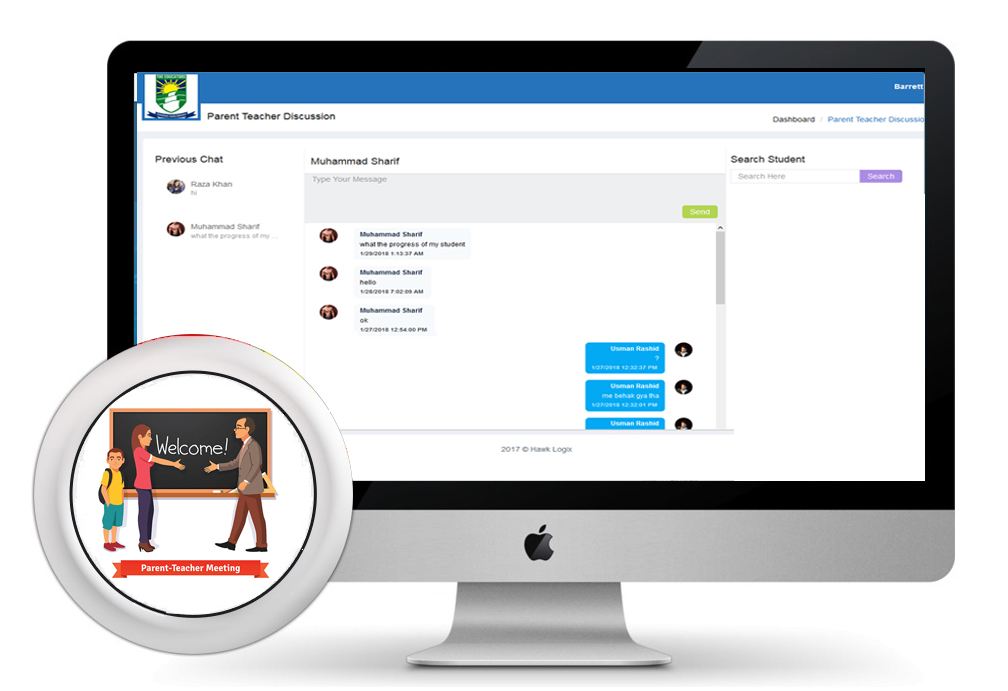 Flexibility of Hours

The flexibility of hours is what makes this tool a success. We realize that not every parent may be able to visit teachers during school time. Our system gives them the opportunity to discuss all the ongoing activities with teachers, about their child any time of the day.

Facilitates Communication

The portal facilitates two-way communication among the stakeholders. Just as parents can ask teachers anything anytime, Teachers also have the advantage to contact any parent at any time and let them know about anything regarding their children.
Subscription Successfull!
You have subscribed successfully. Now you will be get latest news and updates By Hawk Schools about events and promotions.
Operation Failed!
Server unavaible at this moment. Pleaset try Later!
Invalid Email!
Email address is not in correct form please try another.
Email Exist!
The Email address you have entered is already Exist.